LiceSquad
"The time for change is now in an industry that has relied heavily on pesticide and chemical products for the treatment of head lice. An evolution of gene mutant head lice, resistant to the most popular ingredients found in head lice products, has parents and organizations nationwide struggling with how to deal with the issue. Mindsets are changing and alternatives are being sought that recognize the importance of respecting the environment and the human impact head lice have on society."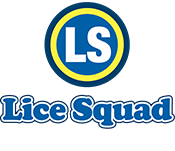 SCHOMBERG, ON–(Marketwired – February 02, 2016)
HDM20 Corp. announced today that it has granted Lice Squad.com, through its distribution company, New Dawn Distributing Inc., the Master License to develop and use the HDM20 mineral within its head lice removal franchise system and through its distribution network in Canada and the United States. Head lice are a global problem and a global solution such as HDM20 with its patented multi-use refined mineral removes harmful germs, fungi and parasitic insects such as lice, bedbugs, fleas, ticks, termites and cockroaches which are eliminated as a result of the high pH level changing the way head lice and other pests are treated forever.
This revolutionary mineral is a more cost effective and practical replacement for the antiquated pesticide and chemical based products. HDM20 delivers a one and done solution with minimal follow up to cure the age-old problem of Humanis Pediculosis Capitus. Dawn Mucci, CEO of Lice Squad.com says,
"When the opportunity presented itself I immediately recognized the positive impact this would have on people and the planet and how it could change the way people treat head lice around the world. This product is right in line with the mission and vision I set out to accomplish more than fifteen years ago, to stop the over use and abuse of pesticides on children and our environment. Being the master licensee for Canada and the USA will help me accomplish my mission and vision and have a positive impact on the environment as well as humans. It will change the head lice industry dramatically. We are delighted to partner with New Dawn Distributing Inc. to provide Lice Squad.com with our eco-friendly refined mineral based solution to simplify the treatment for the head lice industry globally, "
stated Donald Meade, CEO & Founder of HDM20 Corp.
The development phase is well underway and a product launch is planned in time for the busy back to school head lice season. Canadian and USA enquiries for sub-license opportunities may be directed to New Dawn Distributing Inc. or go to HDM20's website, www.hdmglobalcorp.com
Visit LiceSquad website:www.licesquad.com